For Lion's Eyes Only
July 28, 2010
Her eyes open softly as one
who remembers your embrace
strong, bewildering
it leaves her skin humming the giddiest of tunes.
 As you whisper in her ear her heart
flutters fast as a butterflies wing
and she fears that if you were to let it go
it may fly away.
She wants nothing more than to understand
why your eyes pierce like a needle,
sewing shut all her doubts and insecurities
Yet she knows what she says is not
nearly enough to describe how she feels.
How can she express such emotion when
every tear that falls  lands in
the palm of your hand and
every smile
that washes over her face is caught
by your gaze?
No, it is something much greater
that ties her to you
It is the very reason she could be on
the edge of the world and still
hear your heart beat,
still taste the sweet kiss
that has sealed many goodbyes
which hang in her memory alongside the lingering thought
that there may never be another.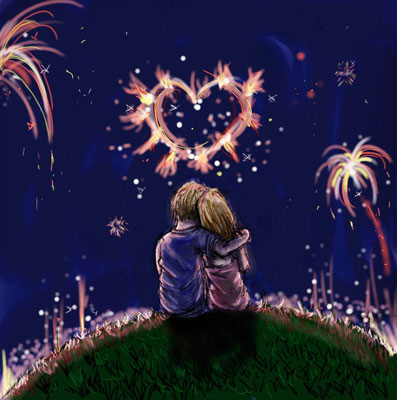 © Carissa G., Aberdeen, WA