What Winter Brings
August 5, 2010
The frostbitten air sweeps across the land
stealing away the summer
Never have I known such an instance
where death can be so beautiful
as color says its last goodbye,
before being washed away
beneath waves of white.
When life itself withers away
into an undivided cold.
Giving long,sleepy days
that creep along
through an unending night.
Where the Earth sleeps,
until the sun saves it at last.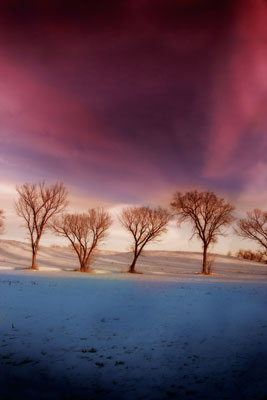 © Elizabeth H., San Bernardino, CA