Percy Jackson and The Olympians-A Poem of "Epic" Proportions
August 11, 2010
A ladies man he is not,
At night he sleeps in his Camp Half-Blood cot.

Although it is true he can breathe underwater,
His girlfriend Annabeth is always smarter.

Annabeth is pretty, witty, and more,
But when she breaks out her architecture facts, Percy begins to snore.

Grover is one of his best friends,
He likes to eat tin cans and has swollen glands.

Mrs. O'Leary is his pet Hell Hound,
She loves to fetch shields and run all around.

Poseidon is his father, holds a triton and turns into water,
He has a rivalry with Athena and puts out fires by hurling water at Ares, the starter.

Tyson is Percy's long lost little brother,
He loves Hippocampi, Annabeth, and peanut butter.

His mother loves blue things and can see through the Mist,
She marries Percy's principal, what a shocking twist!


Paul is a blowfish, as Percy would say,
He has a Prius with hoof prints in it-but Percy thinks he's okay!


Selena was his Pegasus teacher, but now the daughter of Aphrodite is dead.
She died while betraying the Titan with the scythe, whom she followed with dread.

Charlie Beckendorf died protecting Percy,
The explosion of the Greek Fire showed him no mercy.

Thalia was a tree, but then Percy set her free,
She became lieutenant of the hunt and replaced her enemy.

Rachel has red hair, and a blue plastic hair brush to clash,
She's the oracle of Delphi, and to her art skills, no one can match.

Chiron is half "pony!" as Tyson would say,
But he uses a wheelchair to hide his legs away.

Luke is a son of Hermes and a good-looking blond,
With the Titan Lord's spirit his body did bond.

Nico is one of the only sons of Hades and listens to ghosts,
He has good ideas about the River Styx, immortality and the Titan Lord's host.

Blackjack is a horse with long silky wings,
He used to be Luke's, but is now Percy's and takes him to things (like battles and 50% off sales on celestial bronze).

Bianca is killed by a robot, her valiant soul put to rest.
Her death was the result of her stealing, much to Nico's distress.

Zöe was killed by Atlas, the father that she had betrayed,
Artemis still mourns her death, but there was no way she could have been saved.

Apollo is pretty hot, as is his car,
His poetry skills, however, are not. But his charms will take him quite far.

Ares is an angry God, while the Last Olympian is calm.
Hestia yields while Ares remains strong.

Zeus is Thalia's father, the God of lightening,
He lives on Mount Olympus. The top of the Empire State Building is frightening.

Percy knows some strange dudes and dudettes, that is true.
If he hadn't saved the world, then what ever would we do??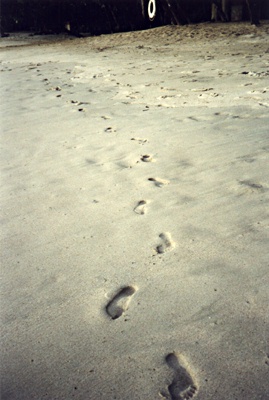 © April W., Rogersville, MO