And He Loves Me......
August 9, 2010
He met me when I was small
In a world of chaos.
No where to turn to
And no one to take care of me.
But He found me
And drew me closer to Him.
He pulled me down the isle,
But I was willing.
He loved me first
Knowing all my flaws
And all my shame.
I got bored with Him;
I thought I was too good for Him.
I pulled away.
I fought with my friends
And tried to make them love me
Like He loved me.
I came crawling back
And tried to take His sound advice.
He forgave me
And acted like I never
Abandoned Him,
Frustrated Him,
And broke His heart.
He wrote me letters,
Sent me flowers,
Threw pebbles at my window,
Called out my name,
But I didn't answer.
I had moved on.
Found something else
That could love me,
But not for long.
He wept
When He heard me cry
Because some punk
Broke my heart.
He violently angered
When I was rushed into the hospital
For a drug overdose.
My parents were to ashamed
To be at my bedside.
My boyfriend broke up with me
The minute I became weak.
My friends acted like
They never met me.
But he was there
Just to check on me.
Just to pray with me.
Just to see
If I needed anything.
He took me to a quiet,
Secluded place
To show me how much me loved me
From the very start.
I wept
Because I finally found
The love
I was looking for.
We renewed our vowels.
He is mine
And I am His.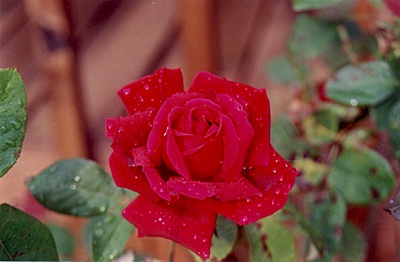 © Jami U., West Hempstead, NY