Teenage Trail of Tears
August 29, 2010
Storefronts scream "50% off jeans!"
Sauntering in, optimism, beginning of the night
Grab a few
To the dugeon we call the dressing room.
No good, so back across the floor
"2,4,6,8" or even worse, "1,3,5,9"
None of them work.
Wide across my waist, squeezing
Falling past my toes
5 feet, 1 inch, 109 pounds.
Why?
Fighting back tears.
"Hi, honey what did you get?"
Empty handed.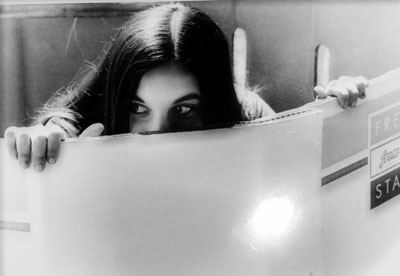 © Sarah S., Winter Park, FL