The Bad Guy
September 7, 2010
It's always hardest when
you look into her eyes
and know how much she doesn't know;
she believes all of those lies.
It's just so hard to hear the voice,
that used to back you up in all things,
speak those words of venom -
where anger, hurt and sadness scream.
You wanted to walk away,
without a trace, to have some space;
but she pulled you back with all her strength,
forcing you to break her heart
time and time again,
until she no longer saw you as her friend.
And now all you can think about
is all that could have been.
It's hard to say it was shocking,
that not a sign had been seen.
When honestly, it was the brightest gleam,
that you could not deny.
And to realize she thinks of you
with the harshest force of thought,
the love and the good times are lost
to the horrors that you've brought.
Because you're just The Bad Guy.
The evil one, the bringer of pain,
the emotional drain, the constant complaint,
the one who's unstable and in need of restraint.
It's always hardest when
she refuses to believe what is true.
She believes what she wants,
despite everything you do.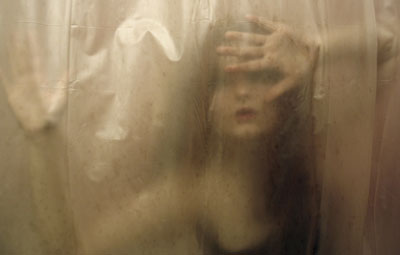 © Emilie E., Tecumseh, OK