I Loved You
September 18, 2010
You're confusing me.
I'm so lost by your words.
I confessed that i loved you.
You just nodded your head,
shy to look me in the eyes.
I love you too,
you said with a smile.
You made me believe that it was true.

I took it to heart.
I thought only of you.
Maybe i was naive or blind,
but i finally got a clue.
i can see that you lied.
I can see that you're false from the inside.
Maybe its too late,
or maybe i can start a change.

My only question for you is simple.
Answer with the truth.
What am i to you?
I'll sit here and wait.
I'll wait till you decide.
If a day goes by,
a week,
a month or a year,
I'll be here.

But i want you to know
that i really did love you.
With all my heart.
I'd give up my life,
i'd take the fault.
And all of this for you....

Because i loved you.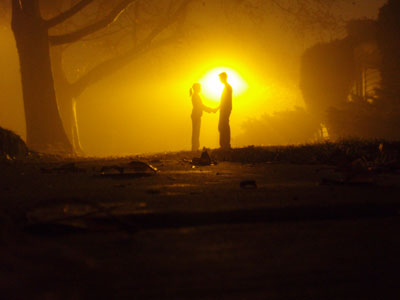 © Tanner H., Kaysville, UT