Miss. Annabelle Rose
September 16, 2010
Miss Annabelle Rose never thought of any remorse.
Miss Annabelle Rose never thought of any course.
The course she would take towards her future, towards a new her.
The new her would be to take a chance, a chance for a new life.
Why? Why would such a beauty and intelligence want a new her.
Cause Miss Annabelle Rose never really had a life.
All she really knew was books, class and a mirror.
Her friends, well she had none, her parents, well she really never talked to them.
Her best friend was well known as; "Mr. Mirror" and her imaginary life, well was stuck in fictional books.
This is why Miss Annabelle Rose wanted to start clean and this time full of daring and exciting things.
But this will take time and she knew it would but if someone was to tell her to jump off a bridge I think she would.
Cause Miss Annabelle Rose does not have any patience but this will have to suffice cause Miss Annabelle Rose isn't very bright.
Now you have heard her life, can you tell me yours without loosing your mind?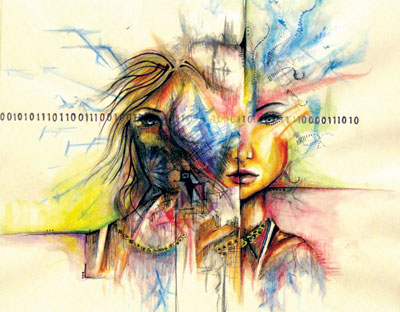 © Melissa W., Fayetteville, GA