Unknown.
September 30, 2010
Hand in hand,we walk down this road.
Are location is unknown.
The only guidance is from the street lights above.
Are pace is slow,as if we have no where to go.
We talk so long as if there will be no tomorrow.
We close are eyes letting the noises of the night guide us.
Here and there is where we are.
Nowwhere and everywhere seems so far.
Are eyelids softly,but suddenly fly open.
Are surroundings are so beautiful theres no need for words to be spoken.
Lie down the voices tell us.
Flowers everywhere.
Eyes wide open.
There is no need to be scared or to even care.
We lie there for hours soaking in the beauty that surrounds us.
Sleep,sleep my dears.
Let the words I have to speak enter your ears.
This place that you now see before you is deep inside your mind.
Never forget what you have seen.
Now awake and in your heart keep this place a secret that nobody else will be able to find.
We awoken to find that are Heaven on Earth was really just within are minds.
Hand in hand we walk down this road.
Are location is now forever known.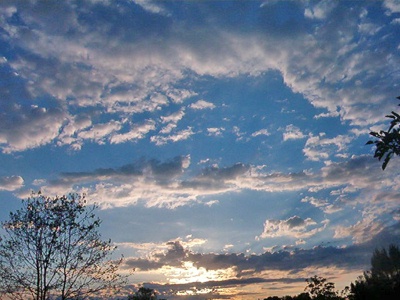 © Kaitlin M., Vincent, OH