Time is runnig out
October 12, 2010
Water pouring down on her lonesome face.
Kicked out of her home thinking she's a disgrace.
No love left in her empty soul.
Filling the space with hatred losing control.
No point of going back to where all the memories rest.
The pain in her body building up stinging her deep in the chest.
She knows that if she jumps she shall die.
All her life was a disaster, she'll rather now say good bye.
Still she knows she was brought to the world for a reason.
Her chance of finding it is fading each season.
The mind of hers knows time is running out.
She is still in a shell not ready to sprout.
The sun has set for its thousandth time.
All would be fine if there was a control which could press rewind.




She knows that this is her last breath.
She closes her eyes while a tear slid down her face, here she was lying still at death.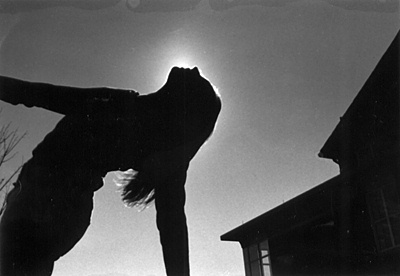 © Alexandra B., Marblehead, MA