To Own and Be Owned
October 26, 2010
As I notice the scars and bruises
that reside in her warm flesh,
I realize that her life isn't perfect.
That someone out there doesn't love her the way I do.
People buy and sell her like she is
an item to be bargained with,
trade her like she is the next big thing on the market –
everyone wants her.
It isn't something to be proud of though,
hardly anyone cares about what she wants.
When she firmly says "no," not a man out there seems to notice.
She is yesterday's lunch,
already thrown away and forgotten.
A dirty outline of a girl on the backdrop of a slum-filled city,
she blends into her background,
into the grimy bricks of the walls and the dirt under your feet.
With her head down and her hair sweeping her face,
she looks just like the rest of us,
except she lacks the basic freedom of being able to walk
where she pleases.
Because after all, she has an owner.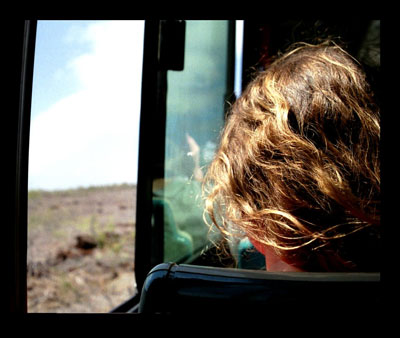 © Kate S., Hopkinton, MA