Good Enough For Him
October 27, 2010
Torturing my soul
As he walks into the room.
Memories come rushing back,
And my heart begins to race.
Moves his hair out of his face,
And I nearly faint.
Although I know he's not good for me,
You just can't help but want...
Want to be in his arms,
...his heart,
...his soul,
...his mind.
Forever burned into his eyes
And carry the pain that I do.
Against all odds, against all hope,
I yearn for his love...
No matter what I try,
The memories won't go away,
And I cry...black tears of shame
As the blood begins to pour.
I'd rather be cold,
Rotting in a grave
Then continue living with this pain
Bottled up inside.
Just let go,
And forever know,
That for some reason,
Rather my heart, or my soul...
I wasn't Good Enough for Him.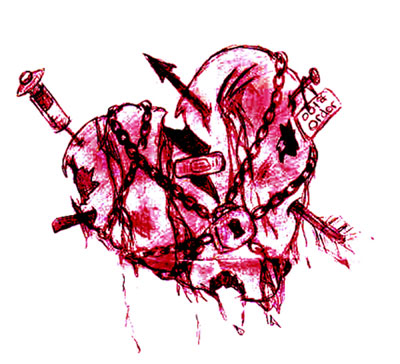 © Asia B., Hudson, MA