Gravity of the Soul
November 16, 2010
Feel that hand gripping your foot?
You, my friend, think so hard you overshoot,
Landing behind where you started,
And beyond the answer's end.

Lift your spirit to the sky and close the eye,
Focus towards the key-stone,
The bridge of your mind awaits you,
Hand the coat, meal plan, and cash to the butler.

You will not be returning soon.

Focus towards the key-stone,
Your eyes will meet the dull burn,
An adversary for most,
A friend to others.

The burn turns to constant wave,
A rush of warmth envelopes the mind,
And allows you to see clearly.

Venture into the caves you find,
Push forth into their form,
While the cascade erupts around them.

Now that you can understand,
Ask yourself,
Who Am I?

Let me know when you find out,
For I have searched these wells,
And returned with cottonmouth,
Thirsting for more.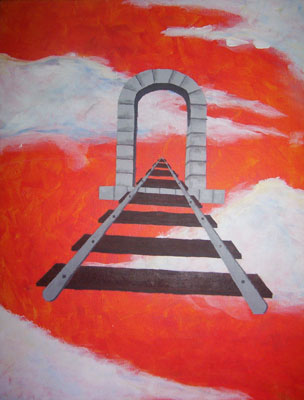 © Nicole J., St. Louis, MO