Star to Star
November 17, 2010
What if I could jump from star to star?
Then fall into the moons arms,
And I would overlook you,
And you would look so tiny from where I stood.
Because you can't get no higher than that,
But after while Id jump down to you.
Because stars are nice,
And the moon is cozy,
But you're the best,
And nothing can beat that.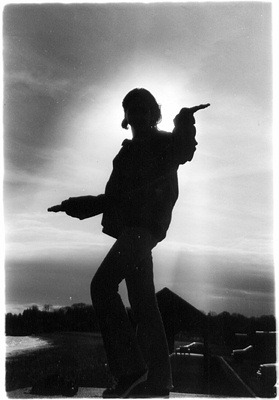 © Lena K., Marblehead, MA