Born to Dream
December 13, 2010
Sleep hangs heavy on my eyelids,
The seeds of dreams to come
Flourishing fragrantly in the depths of my imagination.
From behind a misted curtain,
I emerge, blurred colours and faces
So much clearer than when I will wake.
In the humming silence,
I hear them calling me;
Their soundless voices whisper
To me with a ferocious zeal
That I will only distantly recall in the days to come.
I follow them through visions of
Voluptuous hues, all steaming with the kaleidoscope of emotions
that have long clouded the world that I know.
A familiar tug stirs me from within slumber
And I feel consciousness drag me under,
The violent tides of a rushing stream,
They push on fluidly against my desperate pleas to live––
Just a little longer!
I wake,
Sinking into the solid but evasive
Truths of Reality.
The faint shapes
And meaning fading fast against the dull
Streaks of my spattered window.
Tonight, I will come alive;
Born again to my world of Dreams.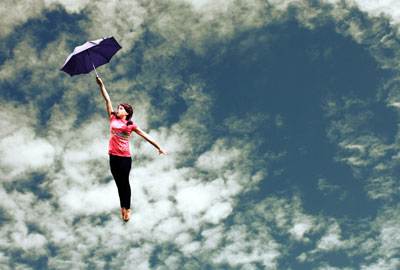 © Sandy H.