Falling in love with a broken poet...
January 13, 2011
The clouds are his palace,
the sky, his kingdom.
The sun is his subject,
but he can't see the light.

The Earth is his council,
the Heavens, his truth.
The universe, his wings
but he can't take flight.

The night is his bedroom,
the moon, his bed.
The stars are his dreams,
but they refuse to shine.

God is his witness,
the planets, his friends.
The world is his queen,
but I want him to be mine.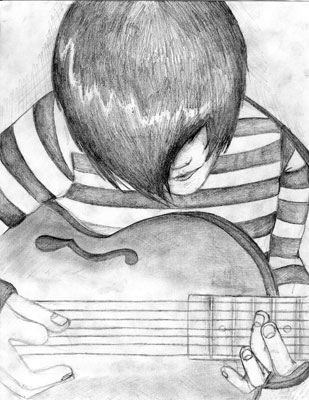 © Amy R., Yardville, NJ