The Other Half Of Me
February 1, 2011
There's another half of me,
a whole different side.
I side I've never shown before--
too afraid of judgment.

There are nights I fall asleep crying,
but nobody will ever know why--
I hide my pain from everyone,
keeping a smile on my face,
trying to brighten everyone else's day.

There are days my mind goes from silence to screaming--
Tears on my pillow,
and unanswered cries.
It seems life is just whirring by--
for every one else.
But I am still living in the past--
even though it seems I'm living in the present,
with dreams for the future.

Keeping my memories close to my heart.
I remember holding your hand,
and that look in your eyes--
the special times we had,
how I wish they could last.

But now all that's left is dead dreams--
and a broken heart.
How I wish I could have a new start.
I'm trying to move on--
some days are easier than others,
it's still hard for me--
because I'll always be burdened with those memories.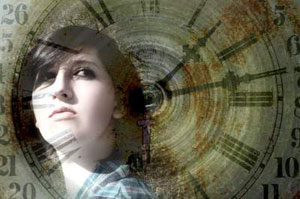 © Ryan K.