The easy way is not an option
January 24, 2011
A mark.
Can you tell the difference between sharp edges and a mark apart?
Will a meaning heal your soul?
Or will it cause havoc releasing poisonous truth to let roll.
Does the sharp edge heal your pain?
As you tear open and reveal hot blood through your veins.
Or will it taunt you as you think of easy escapes.
Through many symbols and bloodlines too, many emerge with a little crazy waiting to reach to.
To a world less suffocating.
To a world less moving.
When in doubt, never consider a mark or sharp edges as an out.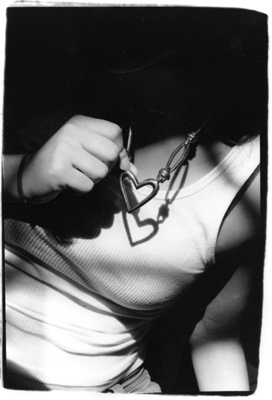 © Julia R., Bethesda, MD