worthless
January 25, 2011
I have fallin in love
With a guy
Who doesn't love back
Be broke my heart and,
I cant fix it I,
Cry, sleep, hide, and
I say "I'm fine and leave me alone"
Why me what did I do wrong??
I look at him at school
He laughs and thinks I'm ok
I hide behind the smile
I don't want people to know
How I really feel I don't want to be worthless
I want to find the right guy for me
It seems like no one cares
How am I suppose to feel when no one cares
Why?
Why?
When I fell in love I didn't think he would hurt me
He said "I love you"
I believed him how could I be so dumb?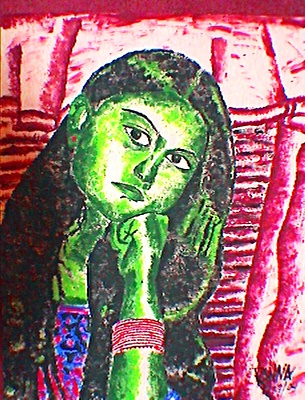 © Ranna C., Monmouth Junction, NJ