The Realization
February 25, 2011
As quick as a bird,
As soft as a kiss,
The realization hit me
That I would not be missed.

I had no one I loved,
I had no one who cared.
No one could love me
Because I am impaired.

I am not normal
And I am not rich
But that doesn't mean
You have to be a witch.

Although I am broken
And in disrepair,
All that I ever did
Was show that I cared.

Everyone hates me,
And I do too.
Everyone hates me,
All except you.

You don't hate me.
No, hate doesn't compare
To what you show me
Anytime I care.

You loath me, you detest me,
To you I am slime
When I look into your eyes
I see it every time.

No one would miss me
No one would care
For the me that has fallen
Into disrepair.

But I am strong
And I will not quit
I will see it through
Even if you, are 'it'.

No longer will I care,
No longer will I show
That happy persona
You have come to know.

I will fight back
And I will win
This fight that is life
Even through my sin.

I will beat the odds
And I will sneer at you frantic
Attempts to heal my hurts
Caused by your antics.

You are you,
And I am me
And I am EXACTLY
Who I want to be.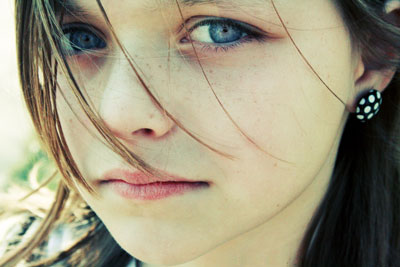 © Felicia R., Arlington Heights, IL