Too Late for You
April 29, 2011
Lying here,
dying here,
in the darkness


of your mind,
I can see the rain,

I can hear the thunder,
rolling in.

Flashes of lightning

pierce your veins,

and I flinch because

it hurts me, too.

It kills me more than anything can do.

You haven't a clue.
Yeah, I'm
lying here, I'm dying here,
in the darkness
of your mind.

I can feel your

heart pounding,

struggling to breathe in


beats of life,



and failing.

I can hear
the way it screams,
screams for my help.

But I just close my eyes,

because it's too late.

And you close your eyes, too.
Because you know that it's true.

Nobody can save you.

So I'll lie here,
I'll die here,
and as my OWN mind

races with fear, anger,

races with hate,

I'll think of how it was,

before it was


too late.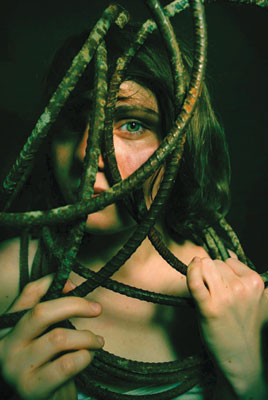 © Narongsukchai T., Sachse, TX