My Piano Boy
May 10, 2011
Your fingers sliding across the keys,
the notes are cascading around you,
creating a beautiful melody.
After years of practice and playing,
the scales and notes come easily.

Your fingers move swiftly, slowly,
at perfect speed. Creating a harmony
that's perfect. You move your fingers effortlessly
across the keys, playing the scales from a memory
long ago learned.

The notes are weaving through the room,
note over note, making a beautiful symphony
of music. The melody is descending,
ending this song you played just for me.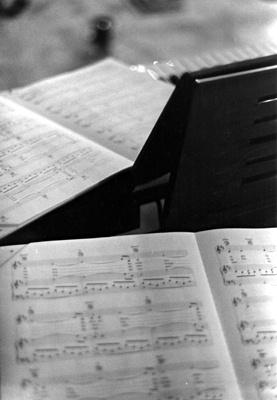 © Jessica M., Lansdale, PA