True Happiness
May 6, 2011
Each day as the hot summer sun softens
like a glob of melting butter
and the shadows stretch out over fields,
I bike quietly down a quaint little road
dotted with farms like familiar sunspots.
Gravel crunches under my ancient tires
and I feel content, relaxing with each turn
of the wheel like a stretching cat.
The air smells of sweet wildflowers
and glassy-eyed cows who try
to remember if they've seen me before.
The brilliant sky, blue as a tropical sea,
contrasts so sharply with gold-streaked,
jet green cornfields that I am in awe.
The humid wind tickles my toes and
caresses my face as I fly down a hill,
a rush of pure joy
settling in my stomach as I know
true happiness.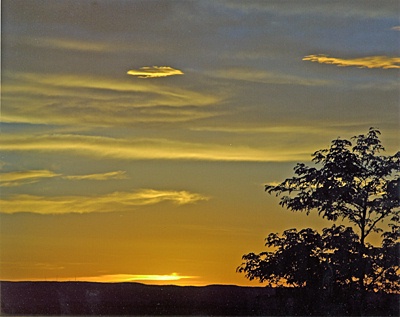 © Elizabeth B., Wichita Falls, TX