The Psycopath
June 17, 2011
With hardened eyes of molten steel,
You gaze.
In your darkened irises,
One can see the insurrection induced;
Pools of blood,
Glistening in your sunken sockets.
Are you haunted by memories past?
Of delusive screams,
And hollowed out hope.
With skin as pale as a waxy candle,
You are consumed
By the Dark Fire of death,
As you burn.
O' soul of flames and heart of ice,
Apathy is the sly demon,
Furtively feeding your mind,
Into this spherical oblivion.
Do you feel your wrathful terror upon clammy skin?
Ghosts of another,
Unleashed by you.
For an eternity they will reside.
Whispering,
Taunting,
As you long to penetrate the barrier,
Through which they have passed,
If only to kill again.
Revel in their desperate calls,
Their last spoken words:
For they are all you shall hear.
The sounds of life are for those who live.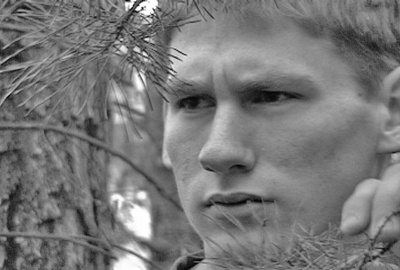 © Philip L., Westminster, SC