She Must be an Angel...
July 11, 2011
I've told her she is an angel too many times to count,

or rather, 132,209,987 times to be precise.

here is 132,209,988 because her halo burns my eyes.

watering eyes forced open only my by desire to see,

the sun is perhaps a small mirror hung in the sky,

reflecting her insisting beauty.

but she cries every night,

she won't believe that she can fly,

that her grace lights my world.

so every night i shiver,

the violent manifestation of a cold world.

every evening she falls only to rise again,

her dreams fueling her hopes

just enough to make the day's trip.

i would take a picture,

but paper has the tendency to lie.

i would write it all out,

if only i had the capability to understand.

so how then do i convince her that she is an angel?

and how does one know that they are human to begin with?

she must be an angel because she doesn't care to be proclaimed,

i must be human because i hold no answers.

my dearest sweet, if u are reading this,

know that you are an angel,

my heavenly protector from a world so cold.

know that i love you beyond this existence,

know that you give me wings,

that your halo is bright enough to share.

you are my angel,

and i am yours.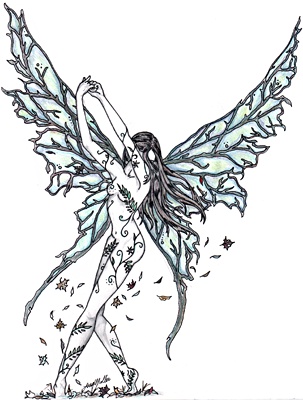 © Lara M., Bellflower, CA