Dreams
May 4, 2011
Do you know that I dream of you?

Probably not.
You were there last night,

And others besides.
I do not dream of romance, but rather,

I dream of courage:
Mine to say, "Hi," though we haven't spoken in years

And bravery:
To speak and not avert my gaze when we lock eyes

As is our reality.
I dream of our camaraderie,

Which bloomed and died like a blossom

Deprived of water.
Maybe my leaving wasn't right, or
Maybe what I want is simply impossible.

Maybe we were too young and now too old.

Maybe I'm a dreamer with her head in the clouds.
But is it strange for me to wonder…

What if?
What if I had never left?

Or if I could keep in touch,

Could speak my thoughts with your confidence?

Called you, when I discovered I was leaving?

Or invited you to my house
(I still remember yours.)
In my dreams, these do not matter,

Because we are friends.
Your warm brown eyes familiar,

And we can talk without reservations,

Like we do when school requires our interaction.
When I wake, I feel confused, foolish.

These thoughts are fantastical.

Am I right, could we recover something long buried?

Or am I just obsessing over

What was never meant to be?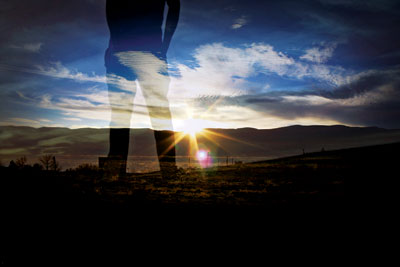 © Ezekiel R.