Sex Slave Trafficking
July 6, 2011
They scream in the dark, but only for a while.
Their human flesh being devoured into zombie death.
Their hair matted and filled with the dust of men.
Their faces... what faces?

Scarred, dirty, broken.
Their bodies have been stolen.
What have they to offer the world now?
Who are they?

Her eyes used to fill with grief and terror.
Now she can't see.
Her hands used to claw and fight.
Now she is dead.

They stole her, every piece of her.
Like a train, everyone got on for a ride.
Pay for a ticket, getting nowhere.
Heartless, soulless, cruelty.

They showed them no mercy.
They felt no remorse.
Their eyes weren't blank like hers.
Black as the hate that filled every crevice of their hearts.

Beaten, spit on, stripped bare of body and soul.
Empty. Scared.
They feel so alone and hopeless.
If only they could find a way to escape, even through death, please see them!

How will they be saved?
Oh Jesus rescue your princesses and princes!!
Must Sodom and Gomorrah rule your world?!
Let not the oppressed perish!

Rescue too their captors, for how else will this world change?
Take the evil away oh God!
Must they weep in suffering?
Must the torture persist?!!

You give and take away.
You always have a plan.
Rescue and make hearts of gold,
from abused children and a very sinful man.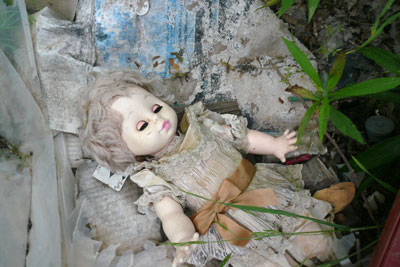 © Ashley J., McDonough, GA