Scarcely Heard Truth
August 6, 2011
Gravity
Was never kind to me.
It forced and pressed
And I was fixed to the ground.
My legs were stiff.
My eyelids were heavy.
I saw only as far
As my neck allowed.
So I drag myself
Across these vacant streets
Down a murky, forbidden alleyway
Behind a dumpster crammed with
Everything we've ever lost.
There I kneel
Next to a shattered man;
An acrid aroma scents the air.
He turns to me,
Glances at my weighted legs,
Appraises my clouded eyes,
And shakes his head.
"You mustn't let
"Your anchors keep you down.
"Cut the rope,"
He tells me.
"Live."
And before I can ask
How to set myself free,
I hear someone call my name,
And then the alleyway
Is host to just one
Again.
The truth has gone astray
In the unforgiving dark.
And no matter how hard
I search for that man
In that alley,
In that street,
I cannot find him.
And to this day,
My legs are stiff.
My eyelids are heavy.
And I am still
Stuck to the ground,
Neck bent backwards,
Eyes hungrily inspecting the sky.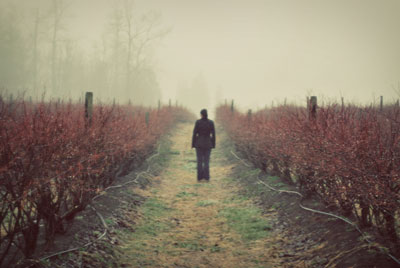 © Molly H., Lynden, WA