Children of God
August 10, 2011
Children die at their mother's milkless breasts
Crying for food.
Women wail heartbreakingly
Unable to save their loves ones.
On the other side of the world,
I check my text messages.

Guns fire and men fall
The ground is stained with blood
The death toll mounts
Hundreds dead.
Oblivious, I smile at the mirror
And fix my makeup.

Children are picked off in the night
Recruited to be child soldiers
Sentenced to a life of violence and despair
Never to see their families again.
Safe from the turmoil, I agonize over
Which heels look better with my new dress.

Girls my age are forced to leave home
And sold as sex slaves
They have nothing to call their own
Not even their precious bodies.
Meanwhile, I twist my hair into a bun
Frustrated that it won't cooperate

Terrorists ransack villages
Firing shots among the terrified people
Raping the woman and girls, torturing the men
Forcing everyone to watch their sickening acts
Comfortable in my car, I listen to music on my iPod
As my family drives to church.

Cracked hands bleed profusely
Backs ache, legs burn, stomachs growl
As children work brutal hours
To keep their families fed.
I drop my ten dollars into the collection plate
Content to have done my part.

Entire families are rounded up and killed
For practicing their own religion
Worshippers huddle in rickety structures
As the storm rages around them
I sit in a nice warm pew with my family
Listening to the pastor talk about Christ's sacrifice.

I've heard the statistics
I know what evil exists in the world
And if it occurs to me, I feel sick
For a little while.
But then I go on with my life
As if nothing is different in the world.

They're nothing to me
A bunch of nameless, faceless numbers
I've never met these people who suffer so much
At the hands of their fellow men.
I call myself a daughter of God,
But I don't go out of my way to help His children.

I've never felt their pain
I've never experienced that extreme
Of hurt, sorrow, anger, fear.
But they're children of God like me
And our lives are all worth the same
We were all worth dying for.

So tell me, why don't we cry
For the hardships of our brothers and sisters?
Why don't we reach out our arms to them,
Offering everything we have to give?
Our money, our love, our lives, our Lord?
Why do we think we matter more?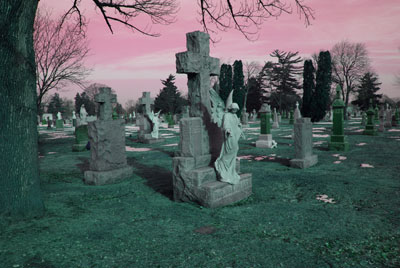 © Lauren M., Avondale, AZ