Stain Glass Windows
August 4, 2011
beautiful stain glass windows on a church of perfection,
but i look beyond and into the house of God.
so many have praised you, you perfect work of art,
but no one has looked into the stain glasses of the stain glass
and seen a young girl on the kneeler hoping,
the childish girl pondering great thoughts as she sits in the pew,
or hear the voice of an angel singing Hallelujah.
but i do.
maybe it takes a child to see a child,
because the most mature are those that haven't grown up.
maybe it takes a little boy who plays games with his hands while praying,
who, when finally settled down, prays for too many people and too many things,
and sings wretchedly so as to recognize grace when it is finally sung.
you're the reason i put on my Sunday clothes and wake-up early.
the beautiful stain glass windows of your forever changing eyes
are only the beginning to what's inside the grand doors of your mind.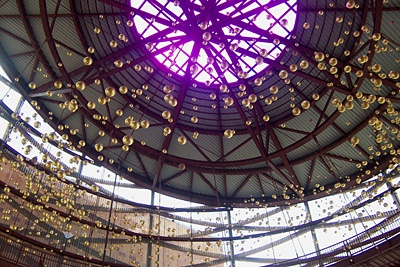 © Amanda P., Garden Grove, CA