Makin' It Glow
August 20, 2011
See those colors?
Red, orange, yellow, green, blue, indigo, and purple?
A mix of rain and pain,
lit up by the brightness of the sun.
Our faces hit the drops,
every heart bound to stop.
But while we're here,
we reflect on what makes the world go round,
what makes the rainbow bend,
the colors blend,
each soul and mind an unknown friend.
As we wait
and figure out,
the truth behind the bow,
let's take time to notice,
that every part of us reflects
and makes the dew drops glow.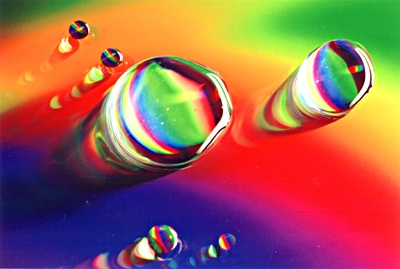 © Matt D., St Peters, MI