Friends were strangers
August 27, 2011
Why are butterflies and sunshine so common in poetry?
Why don't we write about soap, carwashes, or things we wish to see?
Why do we have to dress the same to correctly define beauty?
Why are words like homosexuality described with pretty words like fruity?
Why are there always lines to tell us where to go?
Who do we ask questions to things we'll never know?
How come we never love with a love that's true and real?
How come we never act on what we think, but how we feel?
Why are our friends just people we choose to love?
Why can't our friendships start by giving strangers hugs?
I saw the purest thing today.
I was with my mom and 4-year old sister just shopping away.
Lilly spotted another precious little girl.
You could see from the smiles that there wasn't judgment in their world.
The girl gave her a hug
And Lilly sweetly returned the love.
Then said, "Hey guys, this is my friend!"
When does that love start to end?
Her mom and we were embarrassed and tried to go our separate ways, but why?
They didn't notice at all and loudly shouted, "See ya friend, good bye!"
If I were to come up and hug you, what would you say?
Would you hug me back or shout, "Hey creep! Go away!"
We share the same pain and the same joys.
Where is the innocent love we shared as girls and boys?
We all deal with life, hurting hearts, and family.
It's like we trade in true love for maturity.
So now I have a question because I've had a lot to say.
Will you go and give your hug to your stranger for the day?
Don't think about yourself, just think about them.
Besides, it's not like hugging a stranger is a sin.
What if you knew they went home and spent their night in tears?
Would it help you disregard your adultish fears?
Are you going to love like a child and hug someone?
Just explain by passing on a smile and this poem and let it be done.
Maybe they will also be someone's ray of sun.
Because even the strangest of strangers are friends with someone.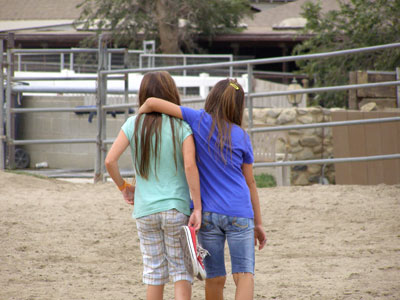 © Austin K., Studio City, CA