Sun still Shines
September 1, 2011
Lined black dull and grey,
Clouded, blocked and insufferable.
Still I walk on,
Heels bloody broken with rocks,
Swollen purple but still moving.

Endless sky rolling on, in
A grey fashion.
Never will I know
Whether it is night or day
Never will I know
When this hardship will end

Tears have mixed with sweat,
Stupidity mixed with fear.
Endlessly I walk
This road for hope that
Something, or someone,
Is waiting for me.

Sometimes I feel like
Giving up. Others I
Just can't move.
Yet to stay on track
I always remember,
Even beyond the grey clouds
And the endless pain and fear,
Beyond the dark veil,
The sun still shines.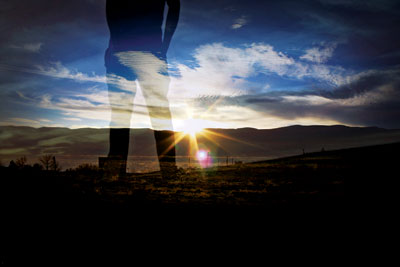 © Ezekiel R.