My Dying Pain
September 2, 2011
It starts in my head,
The very back,
Its a numb voice,
Its telling me,
things I don't want to hear,
They must be lies,
I just want it to go away,
It doesn't make sense,
Then it takes over my mind,
Screaming the same lie
Over and over
It won't stop
Its a siren in my head
Make it hush
Someone please
Then it steals my eyes
Making them blind to anyone else
I begin to follow
the lies in blindness
Next my hands do it against my will
The write the words I feel
Is it really against my will?
Can I stop if I wanted to?
They finish writing
and it moves on to my feet
Making them walk
To deliver the words
I unwillingly wrote
They reach there destination
Then the screaming voice
Which is my confusion
Takes control of my heart
It beats too loud
I have the lines of the lie burnt into my beating muscle
The words I wrote reach out and touch the source
The source of all my hurt
I wait
For once everything is silent
Waiting for a reply
Will it end my dying pain?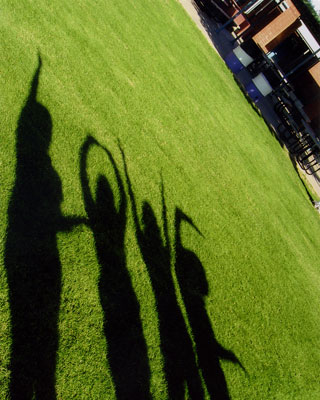 © Lindsay - Elese G., Phoenix, AZ