Poseidon's Daughter
October 18, 2011
A daughter of Poseidon.
Of the waters she is.
Her world is so divided.
But her ocean keeps calm within.
She swims through her own mind.
Through thoughts memories and desires kept for sometime.
Like the ocean, she's in constant motion.
Indecisive and partially insane.
Like a typical Piscean she drowns in her emotions.
And the vivid fantasies that fill her brain.
She loves long showers.
And there is where she does her best thinking.
It's where every pore of hers is hydrated.
And her fears start sinking.
Where steam and imagination combine and collide.
Where singing and songs flow like a waterfall from inside to outside.
She's a child of Poseidon.
Artistic, beautiful and specially sweet.
She follows her heart and not her mind when it speaks.
Oceans, fountains are places of comfort, dear.
Whenever you feel to pour out internal rivers of emotions it's good to have water near.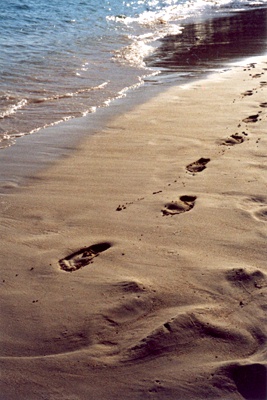 © Ashley B., Potomac, MD