You Are
October 25, 2011
"You are a
Cutter."
They say.
Picking you 'til your bare to the bone,
Seeing only the faint pink scars
That lie on your inner thighs.
They can't see past
The label.
"You are a
Cutter."
They say.
Their words draw it deeper.
The knife slices through.
You can't shut them out
So you make yourself bleed.
The blood drowns their words...almost.
Soft chants
Still audible through it all
"You are a
Cutter."
They say.
You will always be this way.
Shredding your skin
With the very words they thought would make you stop
"I am a
Cutter!"
You cry
With tears in your eyes.
A freak of nature creating art
With a razor blade on a peach colored canvas.
Masterpieces that can never be undone or erased.
Never taken back.
Their bloody red tears stain time
As they bubble from the lines that you make
"You are a
Cutter."
They whimper.
Please won't you stop?
We don't like these permenant tears
Or this convoluted pain you call art.
You don't really enjoy this.
You are stonger than you think.
You can stop this.
Stop the bubbling up and the bursting at the seams.
"You are
Samantha."
They say.
No label can change you.
You can be what you want.
Don't let pain control who you are.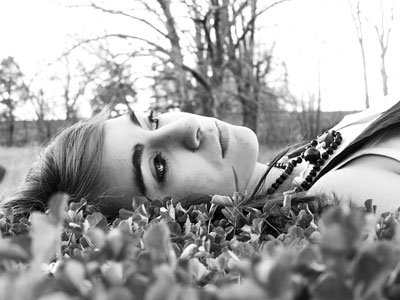 © Jasmine R., Bourbon, MI