No Such Thing
November 4, 2011
"Dare to dream."
Yeah, right.
My dreams as a teen
will never come true.
"Just believe."
Oh, sure.
When I do that I seethe
with rage in the end.
"Touch the stars."
Give me a break.
They're way too far
for me to reach.
"Have some faith."
No, thank you.
I even made him cupcakes
out of love, and nothing happened.
All these things will lead you towards
the exact wrong path.
I followed my dreams,
I "just believed",
Reached for the stars,
Had some faith,
Smiled and laughed and hoped
And dreamed.
Well, I'll tell you what.
Dare to dream,
Make it seem
like he is even a tiny bit interested in you.
But, in truth,
He doesn't.
I dare you to dream
And come crashing down
with unbearable sadness.
He doesn't like you.
Just give it up.
There's no such thing as happiness –
At least with love.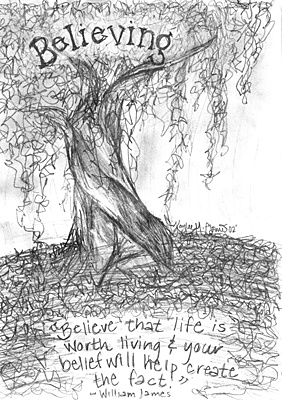 © Kaylee E., Coraopolis, PA