Instructions for the Substitute Me
MAG
April 25, 2008
You can do your Creative Writing during History,
your vocabulary during Creative Writing,
your Chemistry during English, and
your Algebra 2 as soon as you get it
(ignore the lesson and do the work).

Oh yeah, and don't forget you promised
to write that next chapter for that friend
and proofread three pages for another,
edit and finalize this stack of papers for the one in North Carolina,
while doing that sketch for the one next door.

Even though you aren't to use e-mail at school,
expect to come home to a full inbox,
as well as the private messages on three forums
and the TXTs on your poor, poor cell phone.

Wrap up today's conversations using a variety of
phone calls on either the home phone or your cell
and those four instant messenger accounts you signed up for.

A few of the people you need to talk to are
a very freaked-out friend,
that person who was sick today,
your BFF who switched schools,
and probably one or two others as well.

To keep things quiet on the home front, make sure to
empty the dishwasher,
take out the trash,
move around the laundry,
clean your room,
and spend at least half an hour watching TV
(a.k.a. Family Time).

Oh, and when you get the chance,
update your website,
read a book or two,
do some free writing,
and, most important of all,
do your History homework,
because,
after all,
you can't do that in class.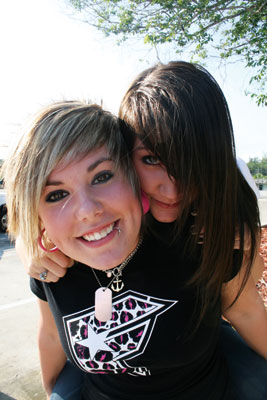 © Ansley F., Tifton, GA