Rusted Metal
December 22, 2011
You are the best example I have ever seen
Of a shattered soul
A wretched wish
A fallen fantasy.
And it was so obvious that I had to tell you
And when I did,
You turned to me.
Your eyelids drooped.
And your mouth twitched when you said:
"Hopes are like eggs.
If you wait, they may become something.
But I couldn't control myself
And I broke mine open
Only to find nothing,
Nothing at all.
Then I realized that all my hopes
Were protected by just a fragile shell,
A layer of fantasy that hid the disgusting truth –
That there was nothing at all,
Absolutely NOTHING at ALL to keep us going
But our own ignorant dreams. I had been wrong –
So wrong that it hurt like a knife wound
And in that very second, I knew what's wrong with this world;
Not the fact that we may feel disappointment,
But the fact that we are allowed to hope at all.
Because all hope is is a stack of faded, half-formed photographs,
Loosely tied together with frayed lace,
Shredded and translucent.
I used to have soul.
I know hope well.
I also know that is useless.
So I do not hope anymore."
And then you left.
And I shook my head.
And my world was seven shades darker
And it has been ever since.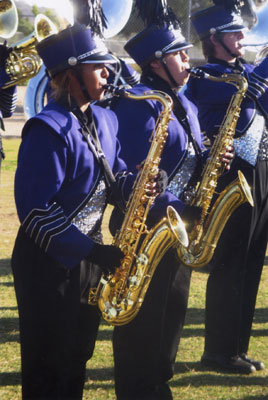 © Laurie R., Phoenix, AZ