Redefining Karma
October 24, 2011
I should have never trusted you but now it is a little too late to regret.
If only I could turn back the hands of time; I'd erase the day we met.

Every word you've ever said, haunts me, replaying in my head.
Only now, they have all registered as lies.
I was so naive, completely lost in your deceiving eyes.

Even though you're gone, your presence still lingers in this place.
& I'm blinded by my tears, but I can still picture your face.
I can still hear you screaming, only this time it wasn't my name.
After what I now know, things could never be the same.

Your blood stained clothes are lying on my floor,
without your body to fill them, they look so very empty.
Things didn't have to end this way,
but I warned you not to tempt me.

Promises aren't meant to be broken, but you destroyed them all and my heart as well.
I was just another story for you to laugh at, only you didn't live to tell.

These hands were made to hold you, not to choke you.
But, you've chosen your own twisted fate. I loved you more than life itself,
but now Love has turned to hate.

I hate the very air I breathe, your scent intoxicating my lungs.
Taunting me, trying to make me regret what I've done.
But, I can't& I won't, you deserved everything you got,
I wish I could say I was sorry, but the problem is I'm not.

I'm just defining karma for you, writing it in blood so you can see;
this was never a love story, because those end happily.
You stole my heart, so I stopped yours from beating.
Please forgive me, because in death we will be meeting.

With the knife you left in my back, I'll stab it through my broken heart;
then I'll kiss your lips once more, for not even death can do us part.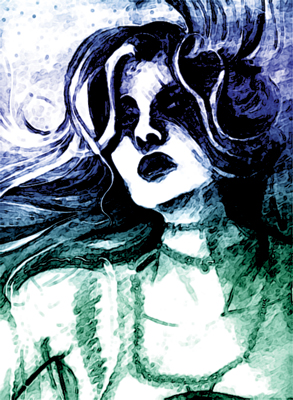 © Sindi J., Westminster, MD