No One
December 23, 2011
No One was born to an empty home.
Ignored and insulted, she grew up alone.
Her parents impassive; the very worst kind.
To cope with the world, she got lost in her mind.
No One was sad, her heart vacant and still.
Nobody cared and so down went her will.
School was a prison; a hostile jail.
A volatile captive, her spirit went stale.
She was the weirdo; everyone stared.
No One was lonely and nobody cared.
Apart in the corner, completely alone,
Her life but a whisper, a whimper, a moan.
She once tried to branch out and smile a bit
But nobody accepted and she didn't fit.
They told her to get out; made No One scared.
No One was crying and nobody cared.
She hid in the bathroom and sobbed in the stall.
No One thought she wasn't worth it at all.
But then, a light knock on the bathroom door.
No One wiped her wet eyes and got up off the floor.
She opened the door and was shocked to see
Somebody where nobody always would be.
A smile, so soft, and concern in her eyes.
No One choked back her last muffled cries.
"Don't listen to them. It will be okay,"
Said Somebody kindly to soothe her dismay.
She offered a tissue but then most of all
She offered a hand for if No One should fall.
No One's tears dried up, her heart a huge ache.
Somebody's help she was cautious to take.
Because everyone hurt her; they just let her down.
Trust was a thing No One never had found.
But she took a chance; she took Somebody's hand.
Her whole life she'd been kneeling; now she learned to stand.
No One knew life wasn't tender or fair,
But it seemed all right when Somebody was there.
Now No One and Somebody can't be apart.
There's a little space filled in No One's vacant heart.
Her home is still empty; her life full of tears,
But when No One's berated, Somebody cares.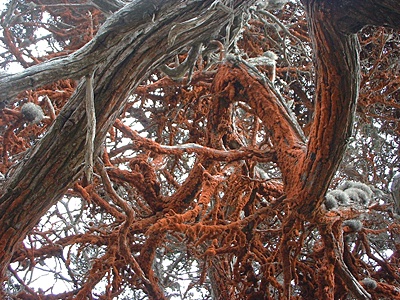 © Tyler B., Buenos Aires, Argentina