Love the Devil Out of Me
December 23, 2011
You smile and laugh as I fight on.
I've a scarred heart and bloodied knuckles
But you still want me to fly
You're the angel, trying to catch the free bird
Tell me baby, is the flight as fast as you'd like?
Cuz honey, we got the sky.

They say I couldn't be caught
That the Devil baptized me himself
I have skin of leather and unpaid debts,
Living on the highway to Hell
Whiskey was my only lullaby
Then you came down from Heaven.

Now you have a Hellcat purring,
Teaching the old dog new tricks.
I want you to hold me as I set down my guns
You've put this sinner on her knees
And I know it had to be hell on ya, Angel
For you to love the Devil out of me.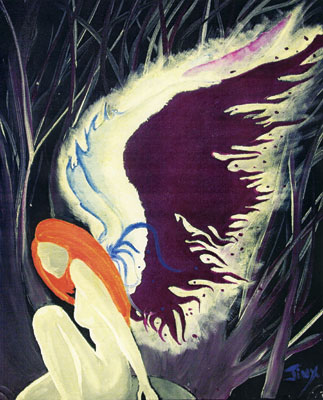 © Megan B., Youngstown, OH