Remember?
January 13, 2012
Remember your garden,
Behind the back fence,
Down the hill, in the woods?
We always trekked down there
With bare feet,
Scuffing up our tender skin
On pebbles and roots and other debris.
But we took that long route
To your garden anyway.
Remember the blueberry patch
And your sprawling herb garden?
We used to munch on chives
Until we could smell our own breath.
Remember the fort you built
Beneath the sunflowers?
Remember how we wanted to sleep
Out in the fort on a warm summer night?
I wish we had.

Remember how excited we used to be
To see each other so that we could
Read each other our most recent writing?
We were both trying to finish a novel,
Remember that?
We sat up until midnight, maybe later,
Reading to each other.
I always loved your stories.
And when we had nothing else to share,
We'd write, side by side,
And then we'd read again.
Remember that novel you wrote,
The one about the plane crash?
I hope you finished it.

Remember last summer,
When we both felt so distant?
We'd always been best friends.
I told you everything.
Remember how we sat in my room
That night, and acknowledged
That we both felt detached?
Remember how everything was okay
After that?
I'm glad we had that talk.

I don't know as much about you as I used to,
But you're still a piece of me.
We didn't do everything we planned to.
We didn't reach all our dreams together.
But we did enough.

I don't know if you still write, but I do.
And when I write I think of you.
Please remember that.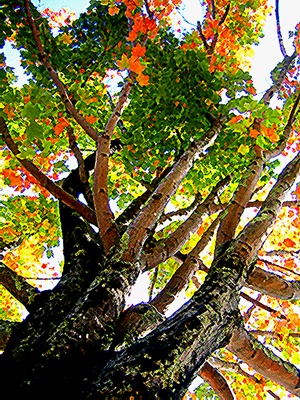 © Kathryn R., Shelby, NC