The Invisible Murmur
January 25, 2012
The stranger whom, I knew so well,
He stood beside me, in case I fell.
I knew his secrets, and he found mine,
His demeanor assures, I'm meant to feel fine.
He tightened his grip upon my shoulder,
His teeth clench, his eyes, they smolder.
My heart was beating an angry rhythm.
Do you hear my shivers, my tragic schism?
Wrought with the memories of your crass behavior.
Pain, you cause me, but I expect you, my savior.
His lungs are filled with black little dots,
To be expected, his soul has blackened lots.
The closest of chums; we held common ground,
Now dissipation, connection not found.
The color on my walls, they paint a picture,
Displaying your cruelty and constant stricture.
My authority is the girl, who pilots my life,
She registers my thoughts and combats my strife.
She makes my decisions, bad and good,
Which I'm willing to handle, yes, he understood.
His naivety wounded me but, naivety in truth,
He meant well all along, ever since our youth.
Maybe then, he'll see equal attraction.
But 'til that day, It's dissatisfaction.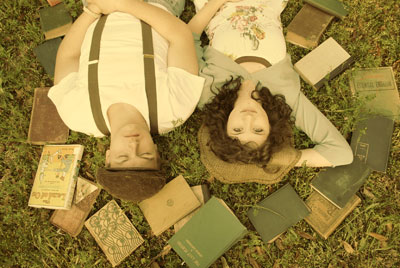 © Gabrielle A., Pensacola, FL