Can't pretend in the Dark
January 23, 2012
It's dark.
I met him online.
He said to meet him at my city town park.
He says I'm really fine.

I'm only fourteen.
My parents are both out,
And he is seventeen.
I decide to go all-out.

It is freezing cold out.
I finally make it to the park and find a seat.
I look around and wait for him to come about.
Finally I see a truck pull up in the street.

I get a txt that he just got there.
I send one back that I'm over by the swings.
He says hello and gives me a cute little bear.
He asks if I want to take a ride and catch up on things?

He doesn't wait for a reply.
He takes me by the hand,
and were off in a blink of an eye.
This was not what I had planned...

I ask where we are going with concern in my voice.
He just smiles and stops at the light.
He turns to me and says it's my choice.
I smile and say how bout a sprite?

We pull up into Sonic and order and then wait.
Out of the blue he pulls me closer and kisses me.
This was the first time I was close to him and he smelled great.
Another thing that caught my eye was around his neck hung a key.

We got our drinks and then we sat there for a few.
I get out to talk because my mom is about to call.
My parents would be home tomorrow at two.
When I hung up I can't remember what happened after that at all...

The one with the key.
The one that I met at the park.
The one that was seen last with me.
The one that left me here in the dark.

I am now eighteen.
I still haven't found that Man
who was with me when I was fourteen.
But I'm prepared for next time because I have a plan.

All I can think about is that guy.
I stay up at night trying hard to remember what happened.
I get this feeling that he is always watching and somewhere nearby.
My parents just want me to forget, but I can't pretend.

It's dark.
I met him online...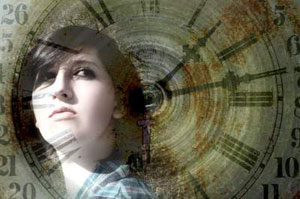 © Ryan K., Aledo, TX