Camping in Hawai'i
January 31, 2012
Walking along the sandy shore
Watching for boats til' you can't see them anymore.
Waves are crashing against the rocks
Wearing them slowly away with each knock.
Whale's dancing silhouette splashing loudly-
Making you wish you could dance so that freely.

Way down the shore a family's popped there tent
When's the last time you went?
The shells crunching beneath you bare local feet
At the same time the rocks are still being beat.
Sounds of only the waves fill the air-
Sending a peaceful contentment everywhere.

Aunties and Uncles teaching the young
A throw net hung on the young keiki kane* ready to be flung.
The moon is now the only source of light
As Tutus* begin getting tents ready for bed tonight.

Wahine nani* voices fill the peaceful air
As the night divers begin to prepare.
The men won't be back until a few fish are caught-
Allowing boys to use the skills they've been taught.

Little keikis building sand castles in the dark
To scared to swim because of the lurking shark.
This goes on until midnight every night,
Perfect living isn't this just right?
Here in Hawai'i
No other way to be.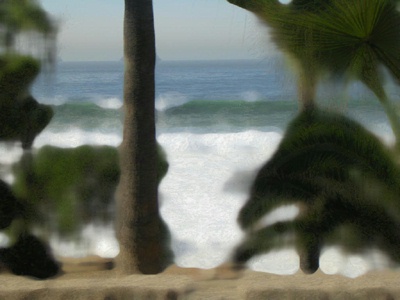 © Chloe A., Santee, CA