Loved
February 13, 2012
Beaten and battered, ripped and torn.
Winded and breathless, but so deserving.
Creating new life, unfolding the unknown
And making renowned a profound faith.
She is lovely in his sight; she is free in his sight.
Opinions are heavy, but the way of the One conquers all lies
Past relationships are remembered, but they are misleading and folly.
For the Lord is the one who grants permission, and it is to be asked daily.
Head underwater to be fully immersed in the steadfast love.
A loss of an undeserving dad, the gain of a Father.
Crying out for that something, just that one thing.
With crying came a shoulder, and the arms of an army, ready to defend the soul of the weak and support an injured soldier. Freed by the general, and sent to the fortress for protection and safekeeping.
Pure.
Found.
Deserving.
Forgiven.
Free.
Understood by One.
Complicated, but so simple.
Valuable.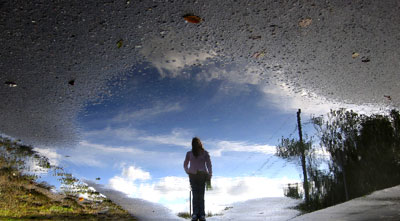 © Daniel H., Oak Bluffs, MA