Strangers (to Love)
February 11, 2012
Never before have I felt that I'm
gonna go mad in this way.
Give me something to hold onto.
You hold my heart, but
up through now, you did not know that

never did I believe that I was
gonna get someone as perfect as you to
let me into your world. Only
you know me
down to the very soul.

Never would I have thought you were
gonna make the move you did. Thoughts
run through my head constantly, circling
around the complications that arose
and the confusion that ensued. I prayed you would not
desert me or give up on me. I wanted
you, and I promised myself that I would

never stop chasing you, even though it was
gonna take months, if not years to
make you realize that. To me,
you are my stability; the one who can make me laugh when I
cry. The one who would

never lose faith in me, and the one that I am
gonna love until the day I die. Some
say love is forever. How can people say
goodbye to a piece of their heart?

Never let go of something you are
gonna treasure for the rest of your life.
Tell me but one thing. Do you love me, too?
A bit of my soul gets poured into every poem. I
lie awake night after night reminiscing
and re-savoring every moment. Never are there any feelings of
hurt or loss. Only memories. Only bliss. Only
you.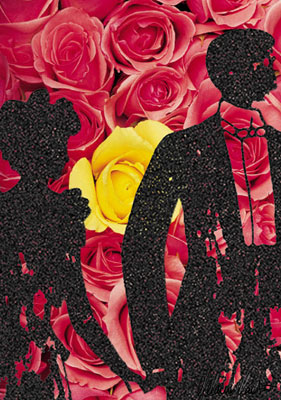 © Melanie M., Hendersonville, TN