Unknown Dream
February 16, 2012
She knows her life has meaning,
her soul tells her with light;
but she can't figure out confusion,
confusion of her feelings and sights,
she wonders where they are leading her though...
Everyday she tries to know the truth,
but shadows covers the answers she seeks.
Her emotions slip up when people thought she was ok,
but really she just wants to fly away;
away to a place called heaven.
She keeps a smile on her face to reinsure others,
even though she cries inside;
her anger for weakness never goes away,
her emotions fade her away;
away to an unknown dream where she visits day by day.
This unknown place no one knows about,
being shes always afraid of bringing others down;
she never wants to admit she's still hurting inside,
still confused and scared;
she asks in her dream why cant I tell people how I feel?
But her thoughts just continuously say,
"cause I don't want to bring them down by what I feel."

This is a story of her life,
and her life is giving her history;
of how her confusion keeps her bound;
keeps her from telling others the truth of her feelings,
and how one day she'll return home where she belongs;
in a beautiful place called heaven.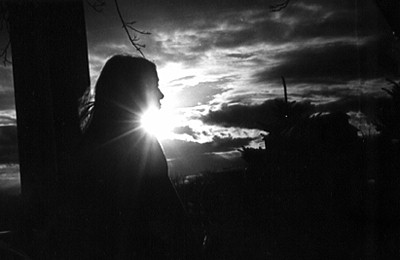 © Elizabeth G., Marblehead, MA