Traveling
February 28, 2012
If I was Marco Polo,
I wouldn't trek across barren deserts
Or hike up perilous, snow-capped mountains
Just to discover exotic spices or beautiful silk,
Because really, what does all that wealth mean, anyway?
You know I'm bad with directions
And I guarantee I'd be the kind of idiot
Who'd sail halfway around the world,
Only to realize that they've reached
A completely different continent
Than they'd expected,
But I bet I could find your smile
From a whole galaxy away.
I could lose you on the congested,
Tourist-overloaded streets of London
But I'd still be able to feel your heart beating
Through the crowd.
I don't need a map because my heart is my compass,
And it doesn't point north.
It points to you.
I'd go around the world and back for you,
And I wouldn't take the easy way,
Around the equator.
I'd go north to south,
Crossing both Poles,
Because that's how much I want to get to you.
Let me know if you'd go around the block.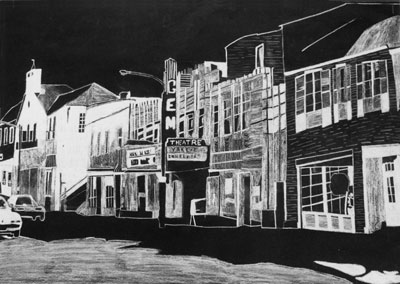 © Chelsea P., Kannapolis, NC